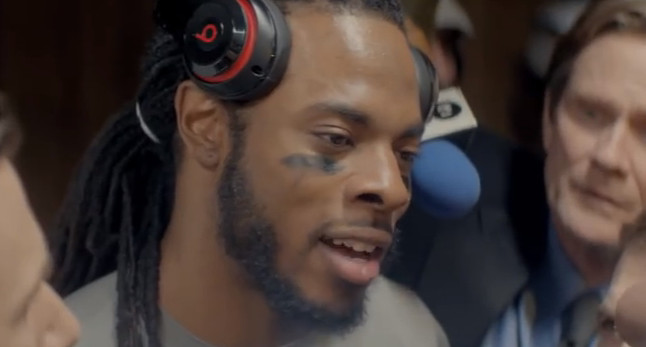 I honestly wonder how Dr. Dre and Apple are feeling this morning. Just a year after flooding ESPN, ABC and other networks with commercials having NFL players advertise Beats headphones, a new deal with Bose has just banned NFL players from wearing their beloved Beats products on the field. Beats by Dre have issued a the following statement regarding the matter.
"Over the last few years athletes have written Beats into their DNA as part of the pre-game ritual," a Beats spokesperson said. "Music can have a significant positive effect on an athlete's focus and mental preparedness and has become as important to performance as any other piece of equipment."
The NFL countered Beats statement with the following:
"The NFL has longstanding policies that prohibit branded exposure on-field or during interviews unless authorized by the league. These policies date back to the early 1990s and continue today," an NFL spokesperson said in a statement. "They are the NFL's policies – not one of the league's sponsors, Bose in this case.  Bose is not involved in the enforcement of our policies. This is true for others on-field."
I guess we wouldn't see Cam Newton, Richard Shermon and others wearing Beats on the field. My only question is does Bose plan to give NFL players free pre game and practice headphones to wear on the field?
Stay tuned to HHS1987 for all your sports news.
© 2014, Eldorado2452. All rights reserved.