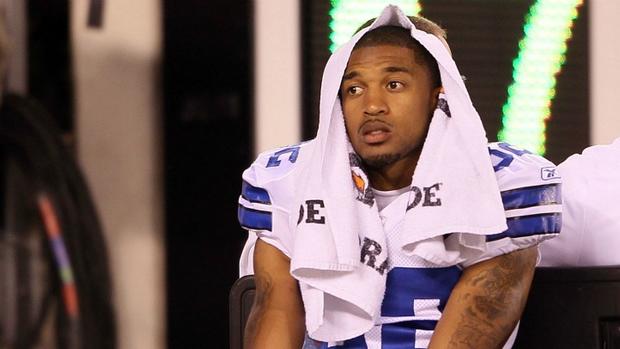 As if the Dallas Cowboys defense wasn't already going to be bad this season, this could be a big lost. According to reports, Dallas Cowboys cornerback Orlando Scandrick has been suspended for the first four games of the 2014 season for violating the NFL's substance abuse policy. The seven year veteran was reportedly taking a substance (Molly Pills) that he claims he was unaware was banned by the league.
Per the suspension, Orlando Scandrick has released this statement via his agent Ron Slavin,
"I would like to apologize to my children, my family, the Jones Family, my coaches, my teammates and my fans," Scandrick said in the statement. "Failing a drug test is far out of my character, and although I never knowingly took a performance-enhancing drug/banned stimulant while on vacation in Mexico, I take full responsibility for what goes in my body and more importantly for the embarrassment of a failed drug test. It's my goal by issuing this statement to clear my name and more importantly to be judged by what happens to me in the future.

"I hope that my family, my Cowboys football family and all my fans can forgive me for this situation. I look forward to a successful 2014 season."
© 2014, Eldorado2452. All rights reserved.