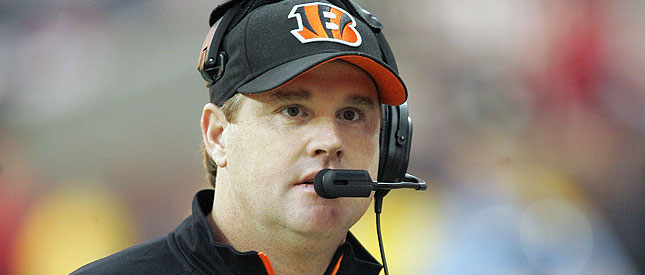 Much was made of Washington Redskins quarterback Robert Griffin III and his relationship with his former head coach Mike Shanahan but now the Redskins believe they have their guy.
The Washington Redskins and now former Cincinnati Bengals offensive coordinator Jay Gruden have agreed to terms to name him the Redskins new head coach. The Redskins had an awful 2013 season finishing (3-13) and they are looking to get back on track by molding a offense that contributes to the strengths of RG3. Last season under Jay Gruden, the Bengals offense finished in the top 10 in yards gained per game (368) as well as points scored per game (27). According to reports, Redskins owner Daniel Snyder loved Gruden's passion and approach to the game so much that he had to sign him immediately.
Redskins Nation, what do you think of this deal? Can Gruden lead the Redskins to the promise land?
© 2014, Eldorado2452. All rights reserved.