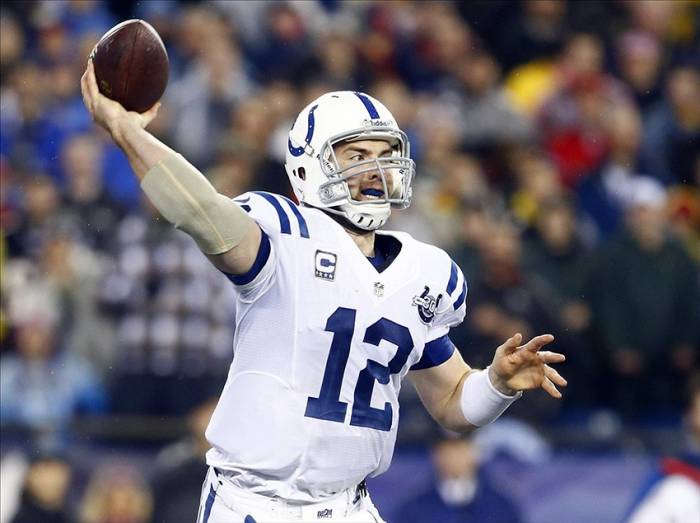 Week 16 of then 2014 NFL season continues today and after tonight's Sunday Night matchup, the postseason picture may be set. The Eagles possible lost their chances to make the playoffs last night losing to the Washington Redskins and the San Diego Chargers kept their hopes alive defeating the 49ers. There are a few big games today as the Saints and Falcons face off in New Orleans and the Cowboys can seal up the NFC East if they beat the Indianapolis Colts. As we prepare for a great day of football, check out my HHS1987 NFL week 16 predictions below.
2014 NFL Week 16 Predictions
Lions 21 vs.  Bears 20
Browns 23  vs.  Panthers 24
Vikings 20  vs.  Dolphins 26
Ravens 31  vs.  Texans 27
Falcons 23  vs.  Saints 26
Packers 42  vs.  Buccaneers 19
Chiefs 17  vs.  Steelers 20
Patriots 24  vs.  Jets 28
Giants 27  vs.  Rams 24
Bills 27  vs. Raiders 24
Colts 35  vs. Cowboys 24
Seahawks 26  vs.  Cardinals 28
© 2014, Eldorado2452. All rights reserved.