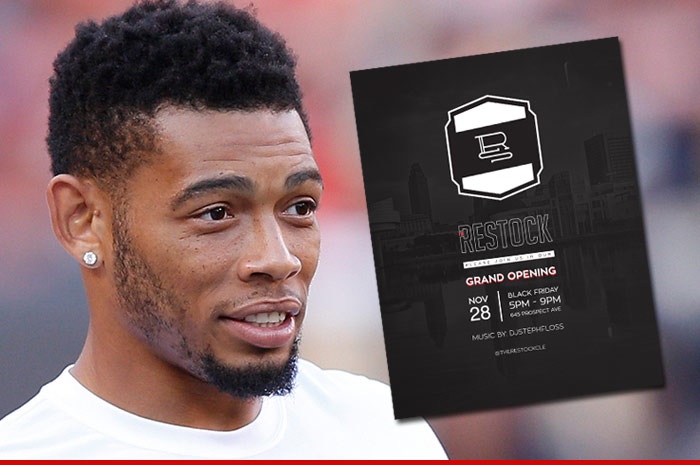 Cleveland Browns cornerback Joe Haden is investing some of the money he got from his new contract.
Haden signed a new 5 year, $65.7 million dollar deal in the off-season. One of the first things he did with the money was invest it. Haden and his business partner bought out an existing sneaker shop in Cleveland and renamed it RESTOCK.
TMZ spoke to Joe's business partner David Damie about the new store.
"It's a consignment-based store. We specialize in offering shoes that you can no longer find in stores. Rare shoes are our specialty."
Doors open on Black Friday — and David says Joe will definitely be on hand to celebrate … even though the Browns have a game in Atlanta that weekend.
"They don't fly out until Saturday, so Joe will definitely be there. There will be a bunch of athletes there."
© 2014, Mehka King. All rights reserved.