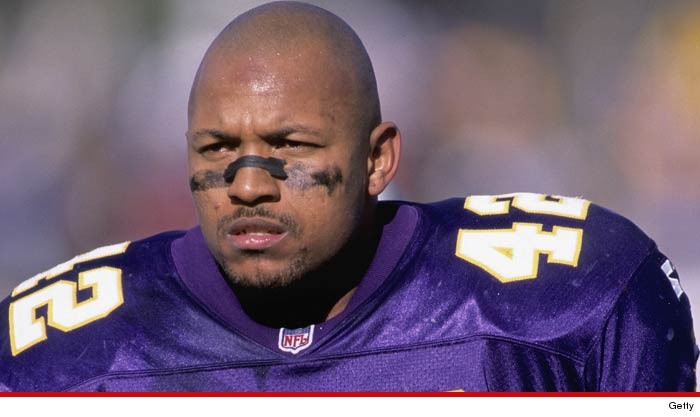 Former Minnesota Vikings star Orlando Thomas has died today after a fight with ALS.
Thomas was one of the best defensive backs in the league back in the '90s. In 1995 he led the NFL in interceptions with 9. The 2nd round pick was a key component to the Vikings squad that went 15-1 and played in the NFC championship.
He retired in 2001. He began to see symptoms from the disease around 2007.
Orlando's agent Mark Bartelstein issued a statement saying … "Nobody's ever fought a battle like Orlando fought, with so much dignity — I never saw anything like it. It's just incredible."
Bartelstein added, "He never had a sense of self pity, never felt sorry for himself, he was always worried about everyone else. He was just the most incredible person I've ever been around."
He ended his career after 5 years in the league starting 87 of 98 games for the Vikings, intercepting 22 passes, including 9 during his rookie season and scoring 2 touchdowns.
© 2014, Mehka King. All rights reserved.