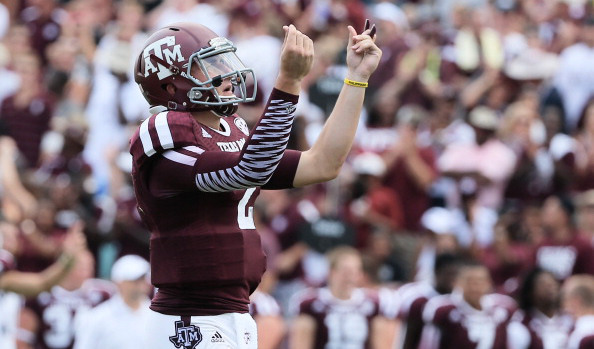 Now former Texas A&M, Heisman Trophy winning quarterback Johnny Manziel has announced that he will enter the 2014 NFL Draft. Manziel was the first freshman to win the Heisman Trophy and this season he was arguably the best player in college football. Johnny is considered a top 5 prospect and could in up staying in Texas if rookie head coach Bill O'Brian and his Houston Texans staff decide to take Manziel with the first pick in the NFL draft.
Adding to the story that is Johnny Football, Manziel has picked his agent and he will be Maverick Carter, best friend of Lebron James. As quarterback for the Aggies, Manziel passed for 7,820 yards with 63 touchdown passes and he rushed for over 2,160 yards for 30 touchdowns in just two seasons. The 2014 NFL draft will be May 8-10 at Radio City Music Hall in New York City.
© 2014, Eldorado2452. All rights reserved.