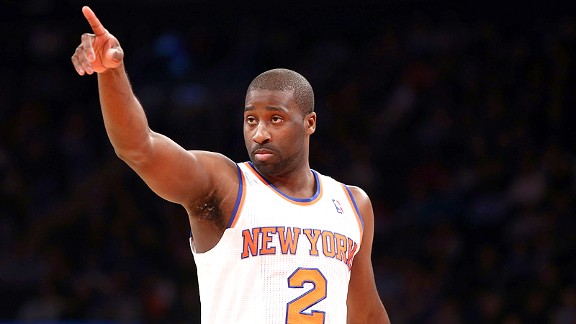 Talk about dodging a bullet. Much was made out of New York Knick point guard Raymond Felton's arrest during the 2013-14 NBA season due to guns but he won't be receiving any jail time. Although New York City has very struct gun laws, Felton has managed to miss jail. According to USA today:
Prosecutors say New York Knicks point guard Raymond Felton is expected to plead guilty in a felony gun possession case in exchange for being sentenced to community service and a $5,000 fine.

Felton was in a Manhattan court Monday, when prosecutors outlined the agreement. He's expected to enter the plea June 30.

His lawyer, Jim Walden, is crediting the Manhattan district attorney's office with "focusing on the facts, and only the facts."

Felton was arrested in February. He turned himself in shortly after a game.

Authorities say his estranged wife's lawyer had brought a loaded semi-automatic handgun to a police precinct, saying it was Felton's and she wanted it out of their house. She had filed for divorce the week before.
© 2014, Eldorado2452. All rights reserved.