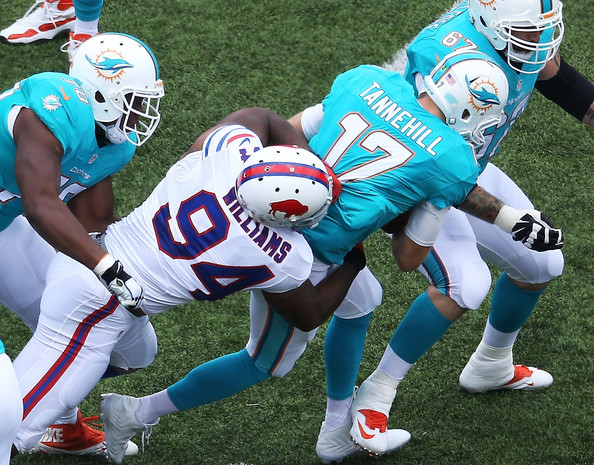 Tonight, week 11 of the 2014 season kicks off with a AFC East matchup in South Beach. The (5-4) Buffalo Bills head to South Florida to face the (5-4) Miami Dolphins.
This is big game for both teams as both teams look to make a late season playoff push. The New England Patriots lead the division at (7-3) so right now, the Bills and Dolphins are fighting for a wild card berth.
Tonight I expect the Bills and Dolphins to give NFL fans a good game. Look for the Bills offense to come out strong passing the ball. Rookie wide receiver Sammy Watkins will have a big game recording 2 touchdowns and over 100 yards receiving. With no real running game, the Bills will be hoping for quarterback Kyle Orton to have a big game tonight.
The Miami Dolphins are looking more and more like a playoff team and tonights performance will have a lot to say about that. The Dolphins defense is one of the best in the NFL and they will need to play like that tonight. Look for Dolphins quarterback Ryan Tannehill to have a huge game tossing 4 touchdowns for over 3oo yards in the air.
Dolphins 31  Bills 24
© 2014, Eldorado2452. All rights reserved.