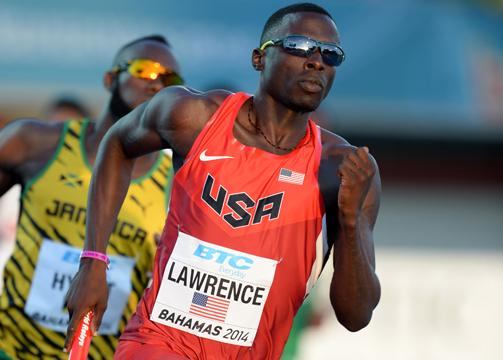 In what is some of the saddest news of the day, 25 year old Gold Medal sprinter Torrin Lawrence dead late last night in a car wreck here in Georgia.
According to reports, Lawrence's car tire blew out between 1:30am and 2am and when he got out of his car to dial 911, a tractor trailer hit Lawrence's car knocking the car into him and killing him on impact.
Lawrence was considered to be one of the best sprinters in the states. Torrin Lawrence will be greatly missed by his friends, family and the country he represented.
© 2014, Eldorado2452. All rights reserved.