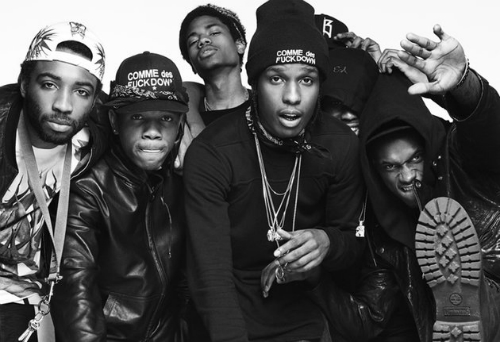 A$AP Ferg took the stage yesterday at Coachella to run through some of his hits before surprising fans with an appearance by Rocky the rest of the A$AP Mob. Rocky took the chance to debut a dope sounding track in which he has some words for the Been Trill brand. Flacko said, "I ain't fuckin with that BEEN TRILL, swear shit is booty like Tip Drill, & I ain't really into throwin' shots, but these motherfuckers better gimme props."
The beginning of the video is a little choppy, but it clears up and Rocky debuts the track at the 32:20 mark.
© 2014, Julie Aly. All rights reserved.