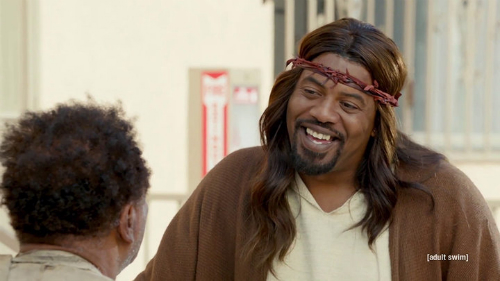 Aaron McGruder, former writer/producer for "The Boondocks," has teamed up with Adult Swim for "Black Jesus." The half-hour live-action comedy will focus on Jesus living in Compton, CA. During the show, Jesus will attempt to spread happiness to the area. Gerald "Slink Johnson" will star as Jesus while Angela Elayne Gibbs, Antwon Tanner, Charlie Murphy, Corey Holcome, John Witherspoong, and Valenzia Alagrin will have supporting roles.
Black Jesus premiers at 11 p.m. on August 7th. For now, watch the trailer below.
© 2014, Julie Aly. All rights reserved.