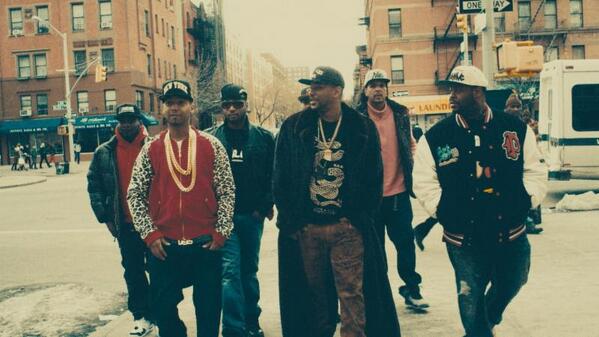 12 years ago today Cam'Ron released his seminal third LP Come Home With Me. The album marked his alliance with Damon Dash and Roc-A-Fella Records and gave the nation their first taste of his Harlem hometeam The Diplomats. In '03 DipSet would go on to release the crew compilation Diplomatic Immunity, Vol. 1 and the rest, as they say, is history.
Today, on the anniversary of the release of his first platinum album, Killa Cam once again assembles the Mighty Dips over the joint production of A-Trak and a producer that played a huge part in the DipSet rise to power, Just Blaze. With the entire set making cameos in the vid, Juelz Santana on the chorus and Damon Dash talkin' that talk at the end, it really feels like '03 all over again.
Cam'Ron and A-Trak's collaborative effort, Federal Reserve, is coming soon. Check out the vid below.
© 2014, @BWyche. All rights reserved.