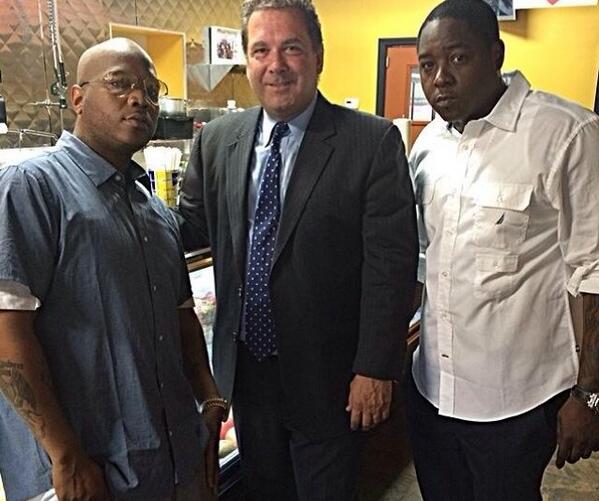 Congrats to The Lox/D-Block members Styles P and Jadakiss for opening a brand new Juices For Life Juice Bar in Yonkers,NY on 211 Nepperhan Ave with blessings from Mayor Mike Spano!
Jason "Jadakiss" Phillips said one of the reasons he chose to put the bar at the intersection is to hopefully bring some of the violence to an end.

"We want to bring unity to the youth who are engaging in all of this nonsense," he said. "Here, you pretty much know everybody. As I said before, love is love is our slogan. We don't tolerate no violence. We're going to try to settle them down, give them a juice, and help them rectify whatever differences they're going through, because violence and juice don't go together."

David "Styles P," Styles said a healthy community begins with healthy lifestyles and children.

"It takes a village, they say, to raise a kid. So, it's up to all of us as a community to make sure we do that," he said.

"We're from here," Styles said. "We care about the town, we care about this place. This is the place that made us big."
© 2014, @quinelleholder. All rights reserved.