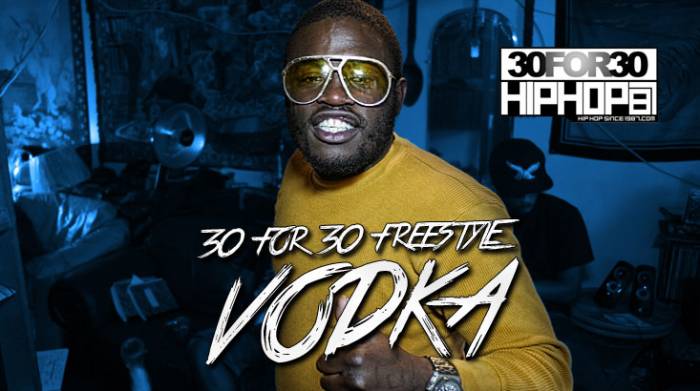 Welcome to HHS1987's 30 For 30: the annual, month-long series consisting of a different emcee kicking an exclusive freestyle every day for 30 consecutive days. Everyone in Philly's music scene has respect for this man, Vodka. Some will say his words and phrases will give you goosebumps on your arms when you hear them. checkout Vodka's 30 for 30 freestyle and let us know what you think.
Watch the rest of the 30 for 30 freestyles below.
Follow us on Twitter/ Instagram
@OfficialVodkaTM/ @ReelVodka
@HipHopSince1987
@RickDange
© 2014, @BWyche. All rights reserved.