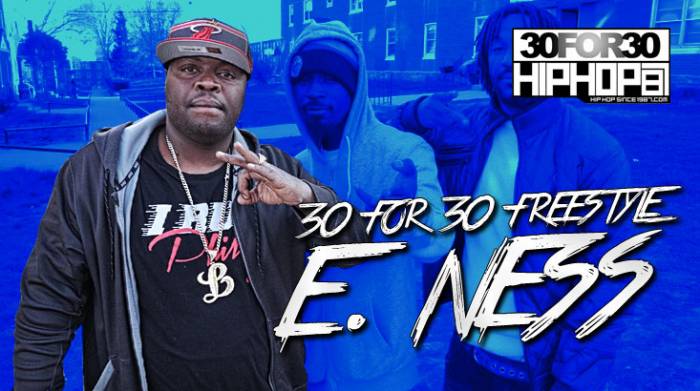 Welcome to HHS1987's 30 For 30: the annual, month-long series consisting of a different emcee kicking an exclusive freestyle every day for 30 consecutive days. For today's entry, battle-hardened veteran E. Ness spits some controversial lyrics that are sure to excite fans and draw the ire of rappers. With a six minute plus freestyle, Ness also clocks in with one the lengthiest 30 For 30 freestyles to date. This video was filmed in the notorious Bartram Village projects of Southwest Philly.
This video was shot and edited by Rick Dange.
Watch the rest of the 30 for 30 freestyles below.
Follow us on Twitter/ Instagram
@215ENEss
@HipHopSince1987
@RickDange
© 2014, @BWyche. All rights reserved.