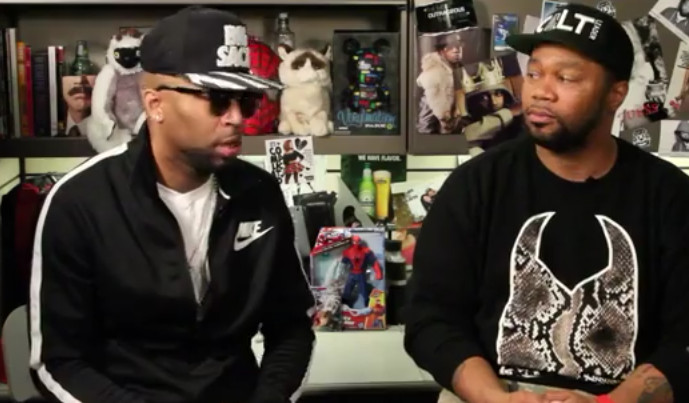 Watch below as Drumma Boy recalls working with T.I. for the first time and more with BlogXilla for his No Judgement Zone segment on Global Grind!
Drumma Boy on working with T.I.:
"Working with Tip for the first time was crazy. He has just got out of

jail and I had to sign up for visitation. I got approved and he

greeted me… He took me a tour around the crib. I was like this 'This

is what The King house look like okay,'  just joking around.

He was like hold up. You the king. It threw me for a loop. I was like
what you mean by that? He was like I've been watching you, You gave
one to my boy Rocko. You gave one to my boy Jeezy. You're blessing my
friends. Thesse are my guys. You're blessing my people. Anybody that
bless another man is a king."
© 2014, @quinelleholder. All rights reserved.