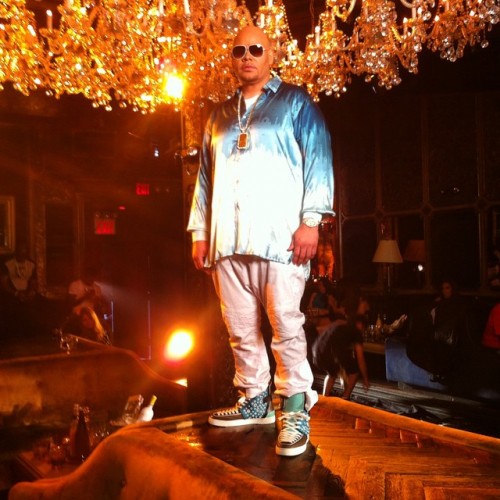 Fat Joe calls on long time collaborative friend Jennifer Lopez for his new video, Stressin', produced by Rico Love. Shot during the summer in NY by Eif Rivera, the Bronx rapper gives us a quick teaser of the video that is set to drop via Vevo this Friday.
Here's what he told Fuse below:
The whole video's pretty much a party vibe," Joe previously told Fuse TV on the video and song's theme. "So many obstacles in life … We never want to be looking like we're stressin'. Never want to let them see you sweat, even though I'm sweating after this. But the point is: We're enjoying life, life's too short, so we gotta just enjoy life to the fullest and live every day like it's the last."
[MISSINFO]
http://instagram.com/fatjoe/?utm_source=partner&utm_medium=embed&utm_campaign=video
© 2014, miixtapechiick. All rights reserved.