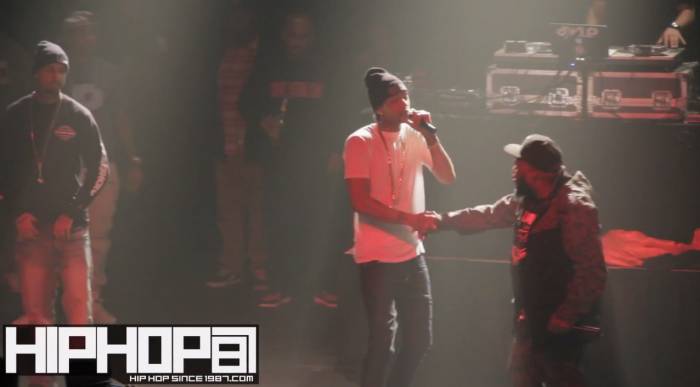 While on the 'Crenshaw Tour' in support of his well-received 'Crenshaw' street LP, Nipsey Hussle brought his live show to Philadelphia's Theater of the Living Arts. After performing such hits as "All Get Right", "Checc Me Out", and "U See Us", Nip brought out Philly's own Freeway to perform his classic "What We Do" in front of the hometown crowd. This video was shot by HHS1987's Rick Dange.
Follow us on Twitter | Instagram
@NipseyHussle | @NipHussle
@PhillyFreezer | @PhillyFreeway
@HipHopSince1987
© 2014, @BWyche. All rights reserved.