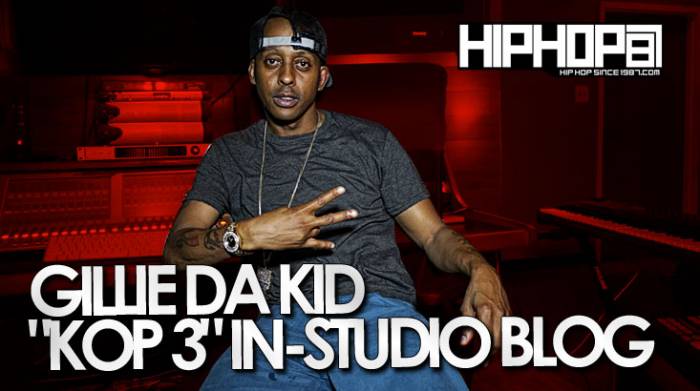 HHS1987 recently sat down for a two-part exclusive with Philly rap mainstay Gillie Da Kid. While in the studio, Gil was kind enough to play several records off his 'KOP 3' mixtape, available for download now, for our very own B. Wyche prior to its release. The self-proclaimed King Of Philly gives our cameras an exclusive listen to a number of the projects best tracks including records "Shut Up," "Make It Home," "Bottom Line," "Envy," and "Not To Be Fucked With" featuring Jadakiss.
Watch part one of GDK KOP 3 interview below.
Watch part two of GDK KOP 3 interview below.
Follow us on Twitter | Instagram
@GillieDaKid | @Gillie_Da_Kid
@HipHopSince1987
@BWyche | @BWyche1987
@RickDange
© 2014, @BWyche. All rights reserved.