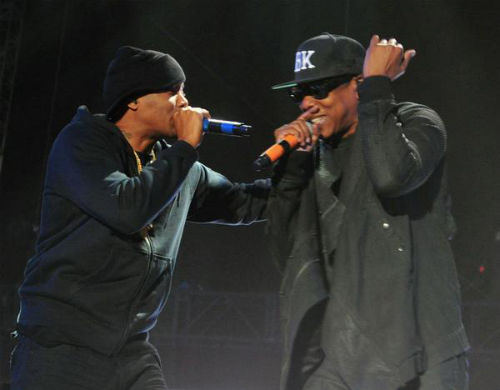 The legendary Nas took the stage last night at Coachella. The rapper ran through his entire classic, Illmatic, during his 43-minute set. The Queensbridge rapper surprised everyone when he cut "The World Is Yours" short to have Jay Z join him onstage for "Dead Presidents." The former enemies then performed Hov's "Dead Presidents." Diddy also joined Mr. Jones on stage for "Hate Me Now." Watch his entire set below.

Nas Coachella 14 by YardieGoals
© 2014, Julie Aly. All rights reserved.