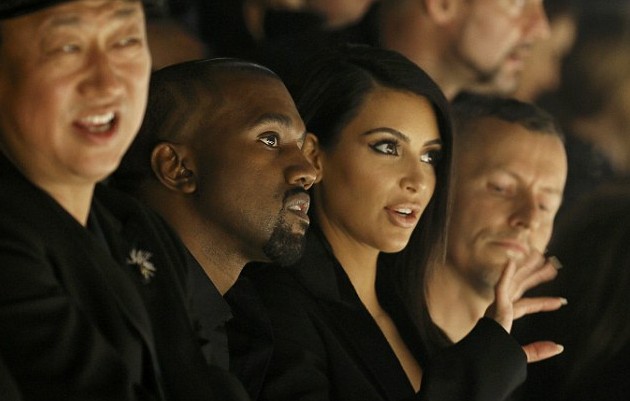 This is just not a good week for the Wests. Earlier this week, Kim Kardashian was attacked by Ukrainian viral prankster Vitalii Sediuk, who tackled her as she was exiting out of a vehicle to attend a fashion show with, her husband Kanye West and mother, Kris Jenner.
Today, KimYe walked into the Lanvin fashion show 40 minutes late. A they made their way to front row, several hecklers booed them. Of course Kanye got offended and confronted the hecklers. According to sources, Kanye explained backstage that the couple were held up because Lanvin's creative director Alber Elbaz wanted to see them.
"Alber asked to see us. Alber asked to see us. Don't boo us," Kanye said. "We're not late."
Check out the footage from the incident below.
© 2014, miixtapechiick. All rights reserved.