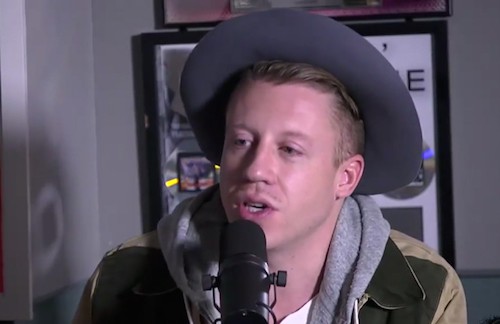 In an interview that is slightly longer than one hour, Macklemore talks about an array of topics with Hot 97's Ebro and Peter Rosenberg. The rapper has been keeping a relatively low profile since the 2014 Grammy Awards back in February. After the award show, the rapper reignited the topic of race playing a part into his success as well as that now infamous text he sent to Kendrick Lamar.
The "Thrift Shop" spitter's discussion couldn't have come at a better time since many including Q-Tip, Action Bronson, and more are adding their two cents to the Azealia Banks/Iggy Azalea fire. Exchanges between the two ladies have once reignited the conversation about race in hip-hop.
Watch what he had to say below.
© 2014, Julie Aly. All rights reserved.