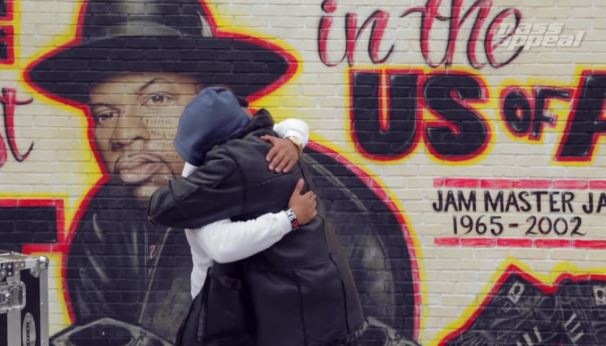 Watch below as Mass Appeal join forces with TJ Mizell & DJ Scratch for an exclusive Jam Master Jay Tribute!
It is an honor to release of the official **Jam Master Jay Tribute Video** for this very special edition of TJ's Tuesdays on Jason Mizell's Birthday. TJ Mizell and the renowned DJ Scratch pay homage in from of the Jam Master Jay memorial in Hollis, Queens. The duo pays their respect for the fallen legend with a tag team routine showcasing the timeless art of turntablism.
© 2014, @quinelleholder. All rights reserved.