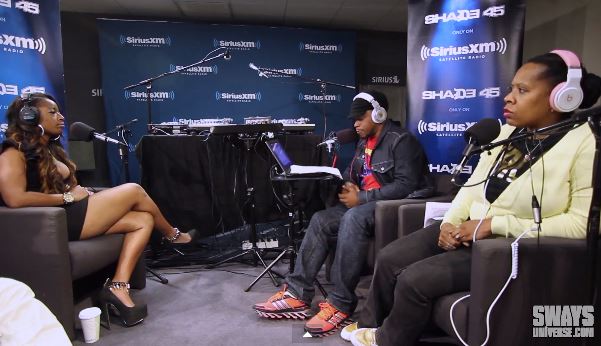 Watch below as 3D Na'Tee talks being self-made, repetition in rap, New Orleans and more with Sway In The Morning!
New Orleans rapper, 3D Na'Tee stopped through Sway in the Morning in NYC to put on for her city! After talking about her partnership with All Def Digital co-founders Russell Simmons and Steve Rifkind, who sat in with her, Na'Tee shared a little bit about her life. The Nola emcee talked about her not so smooth past and how she has transformed into a self-made rapper who has caught the attention of hip-hop music legends. After taking multiple phone calls from Sway in the Morning Citizens who gushed over her lyrical ability, the emcee continued on with our in-studio concert series. Na'Tee performed songs like "Wake Me Up," "Fake Friends," and many more.
© 2014, @quinelleholder. All rights reserved.