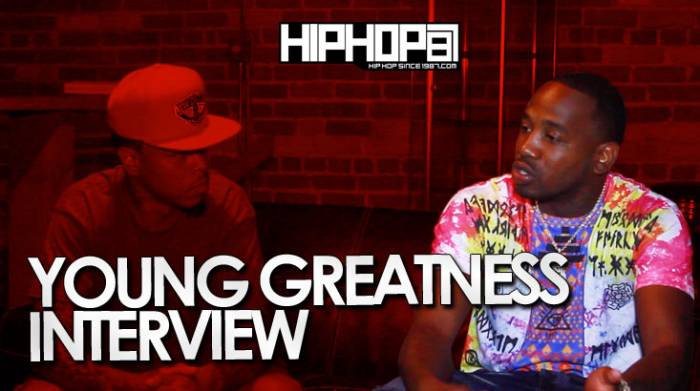 Recently, HHS1987 caught up with up and coming New Orleans hip-hop artist Young Greatness to discuss an array of things.
Young Greatness opened up about the struggles of coming from the seventh ward in New Orleans, his ten year journey chasing success in the music world and how fellow NOLA artists such as Birdman, Juvenile, Master P and Lil Wayne being his inspiration.
After Hurricane Katrina hit New Orleans, Young Greatness was forced to take his talents to Houston. While in Houston Young Greatness begin to find his musical talents. Houston is also where his career began. Young Greatness spoke on how being in Houston helped him catch the attention of Bun B, Mike Jones and other Texas artists.
Young Greatness has three mix tapes out to date including his most recent project "Dollar For Hate." "Dollar For Hate" features Meek Mill, Pusha T, Juvenile and more. Young Greatness discussed the creative process behind the tape. He talked about possibly working with YMCMB's Birdman, Lil Wayne, Kelly Rowland and more in the future. His new project which he record over forty songs for is called "I Tried to Tell Em."
© 2014, Eldorado2452. All rights reserved.