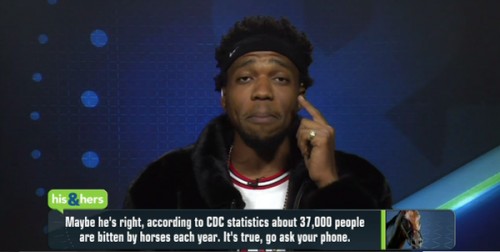 ESPN2's His & Hers is one of the most current and hip shows on the network with hosts Michael Smith and Jemele Hill covering subjects ranging from sports to pop culture. On today's episode Curren$y stopped by the set of Michael and Jemele's show, where they touch on these subjects and more, which come to find out Michael and Spitta went to the exact same middle school!
Watch the entertaining interview below!
© 2015, Oktane. All rights reserved.