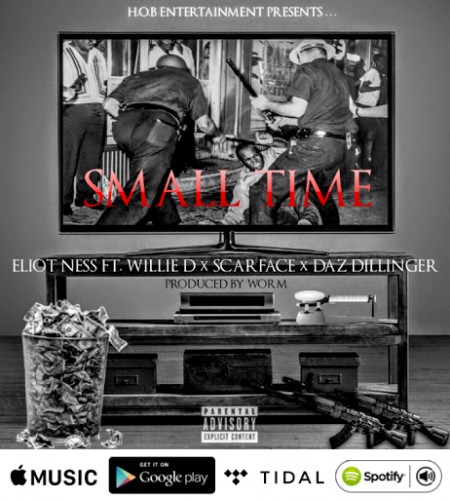 Houston representer Eliot Ness is back again with his latest release "Small Time" featuring willie D and Scarface plus Daz Dillinger from the Dogg Pound. Look out for Eliott Ness he will be releasing more tracks in the future.
Listen below at his latest.
© 2015, Niyah Nel. All rights reserved.