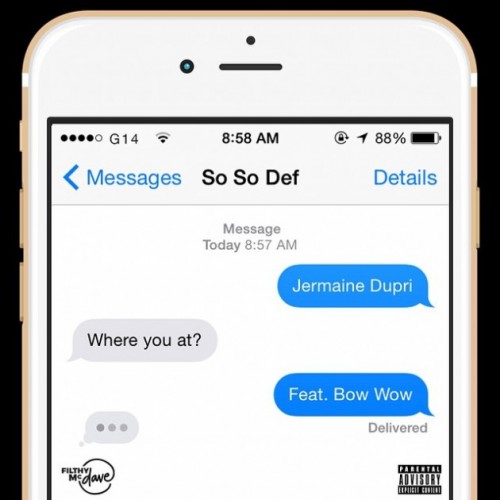 A few weeks after announcing his split from Cash Money Records, Bow Wow links up with his longtime mentor Jermaine Dupri for a new single. "WYA (Where You At?)" is JD's first single from his upcoming EP. Bow is not the only guest on the forthcoming release, T.I., Nas, and Usher will also be on the project.
Bow Wow spoke to Billboard about the track and working with Jermaine again saying
Whoever my pops with I'm with. I started it out with Jermaine and Snoop, I'm gonna finish it out with JD and Snoop. Right now, JD's playing my Phil Jackson — I'm Michael. I always wanted to have my family, to win with my day ones.
© 2015, Julie Aly. All rights reserved.