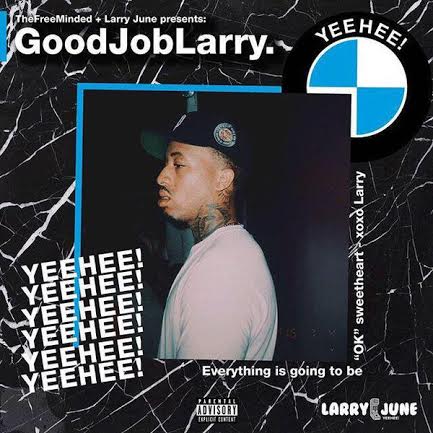 We just heard Larry June link up with OG Maco on "Ain't Worried," and today he's back with a brand new solo cut. "F'd Up My Leg" uses absurd humor akin to Maco's breakthrough hit, "U Guessed It," with a hook that blames an excess of bands for causing Larry a leg injury. His ad-lib game is similarly inspired, making it the driving force of the hook in many ways.
The record is a bonus cut off June's upcoming release, #GoodJobLarry, which is set to drop later this month. How are you feeling about the OGG rapper so far?
Listen below.
© 2015, Niyah Nel. All rights reserved.