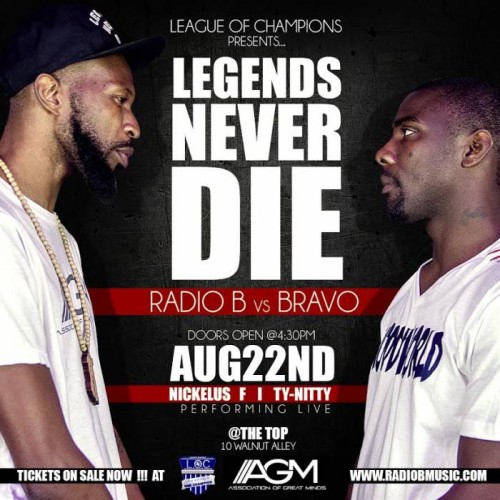 League of Champions and Association of Great Minds present Radio B versus Bravo at the appropriately named "Legends Never Die" battle event. These two Richmond legends exchange bars, jokes, wit and skill to determine who reigns supreme. They go three rounds and try to tear each others heads off.
Watch the full battle below, and let us know who you think took the W in the comment box!
© 2015, Oktane. All rights reserved.