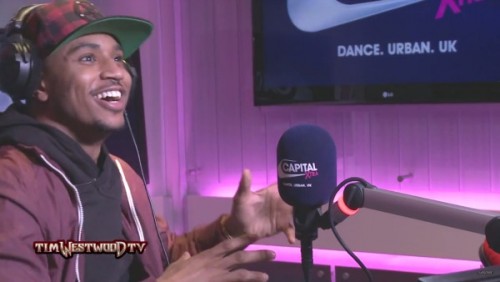 Trey makes his trek across seas and chops it up with England's number one hip-hop radio personality Tim Westwood. The two discuss an array of subjects starting with his personal family life, and having his mother being a partner in his business ventures. The conversation shifts to Songz actually saying he's got a thing for his "Slow Motion" video love interest Tanaya Henry after Westwood called her his 'side piece'. Tim also taps into Trey's latest business opportunity with SX Liquors, touring with fellow Virginia native Chris Brown and comparisons between shows with Brown and Nicki Minaj.
Check out the interview in the videos below!!!
© 2015, Oktane. All rights reserved.