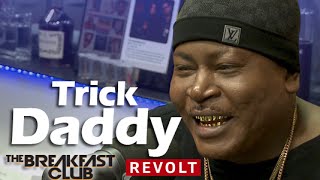 Trick Daddy Dollars takes a plane up to New York City from Miami to have a sit down with the Breakfast Club to catch up on his current events. The interview becomes instantly entertaining as Charlemagne gets Trick to talk about eating booty, and how he helped other men admit to things they do in the bedroom. Things quickly move on to the rapper speaking about his career, the current state of Hip-Hop and living the with lupus.
Catch the whole almost hour interview below!
© 2015, Oktane. All rights reserved.