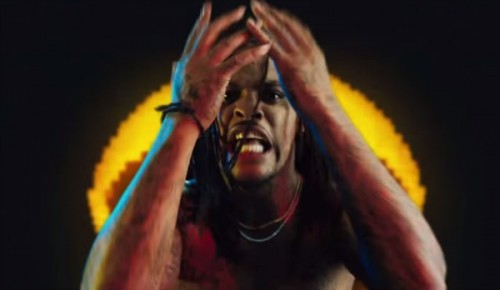 Who saw this collaboration coming? Waka Flocka and Good Charlotte hook up and it's game on for their latest single. The visual is off the soundtrack to Adam Sandler's new video game themed film Pixels. "Game On," features classic video games like Pac-Man and follows the same events as the film. The song isn't bad at all Waka has already done some EDM as of late, and he matches the high energy sound from rock group Good Charlotte.
Peep the animated clip below, and look out for Pixels hitting the big screen on July 24th!
© 2015, Oktane. All rights reserved.