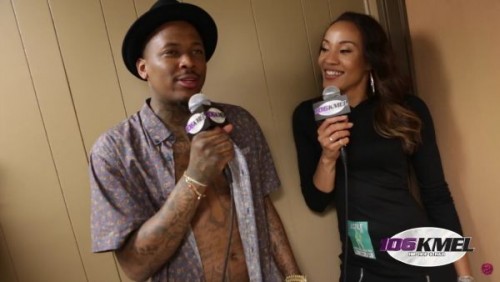 Last night, YG opened up for J. Cole's 'Forest Hills Drive Tour' which made its second tour stop in San Francisco. During his time in the city, the LA rapper kicked it backed stage with the Bay Area KMEL on-air personality Shay Diddy. In the interview the two touch on a number of subjects, starting with YG revealing his album Still Krazy's lead-off single will be called "Twist My Fingers." The track will appear on his sophomore album Still Krazy, which he describes as 'a real West Coast record'. The two also speak about him almost being removed from 'Forest Hills Drive Tour' had J.Cole not stepped in, getting shot, deleting all his Instagram posts except one and more.
Get the full 12-minute video right after this!
© 2015, Oktane. All rights reserved.