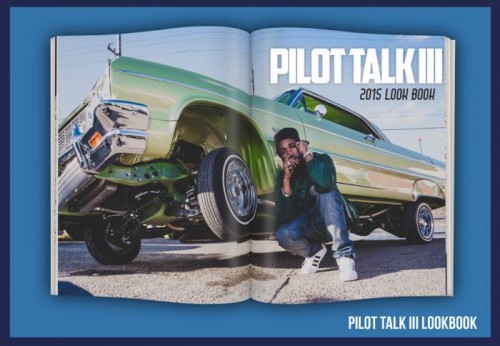 New Orleans veteran rapper Curren$y is doing something similar to what West Coast rapper Nipsey Hussle has been doing, and the marketing plan will most likely work. With his loyal following, the 'hot spitta' can definitely stand to rake in a great profit with his latest endeavor. His upcoming Pilot Talk 3 LP. will be available by purchasing a special package, that comes with a Jet Life starter kit. The kit includes, a Pilot Talk 3 long-sleeve shirt (in black or white), lookbook, and most importantly, the album on a USB flash drive.The project is available for pre-order now via his JetLifeApparel.com.
Is Curren$y's special package worth the price? You decide, his highly-anticipated Pilot Talk III is due out April 4th!
© 2015, Oktane. All rights reserved.