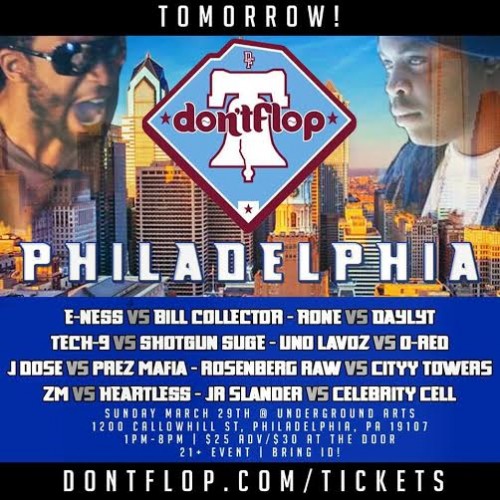 England's Don't Flop battle rap league will be hosting the biggest battle rap even in Philly's history. Don't Flop Philadelphia's bill includes E-Ness vs Bill Collector, Rone vs Daylyt, Tech-9 vs Shotgun Suge, Uno Lavoz vs O-Red, J Dose vs Prez Mafia, Rosenberg Raw vs Cityy Towers, ZM vs Heartless, and JR Slander vs Celebrity Cell.
The 21+ event will held on Sunday, March 29th at Underground Art. Tickets are available for purchase here.
© 2015, Julie Aly. All rights reserved.