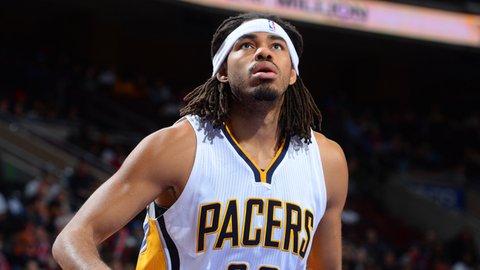 This has been a tough week for NBA players. Last night, while partying with his girlfriend and friends, Indiana Pacers sharp shooter Chris Copeland was stabbed in the left elbow and abdomen and is currently in stable condition.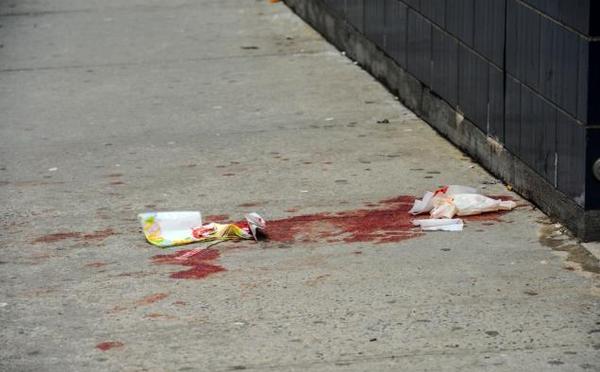 According to USA today, 
Chris Copeland suffered a knife wound to his left elbow and abdomen this morning in New York City. He is currently in stable condition at a New York hospital. Updates will be provided as available.

Indiana Pacers small forward Chris Copeland was stabbed early Wednesday morning after an argument at a New York nightclub.

Copeland, who has played for the Pacers since 2013, was stabbed in the abdomen at a Chelsea club, the New York Daily News reported.

A public information officer in the New York Police Department's Office of the Deputy Commissioner confirmed to the Indianapolis Star that a 31-year-old man was stabbed at the 1 OAK club at 453 West 17th Street just before 4 a.m. Police would not release the name of the man stabbed, citing that he is a "witness to a crime." The Star has confirmed it was Copeland.

A 28-year-old woman, Katrine Saltara, was also stabbed, police said. Saltara, who lives in New York, and Copeland had been engaged.

Both suffered non-life threatening wounds.

The Pacers released the following statement from president Larry Bird:

"We are aware that Chris Copeland was injured early this morning in New York City. We are still gathering information and will update when we know more. Our thoughts are with Chris and those injured."

Copeland's agent, John Spencer, provided this statement to The Star:

"We're concerned about the safety of Chris and Katrine. We don't have any details at this particular time. All we can do is pray and wait."

Officers arrested one man in connection with the stabbing, police said. He has not been charged.

The Pacers are in New York to play the Knicks tonight.

The New York Daily News reported that two other men, Atlanta Hawks players Pero Antic and Thabo Sefolosha, were detained for trying to prevent police from setting up the crime scene. The Hawks play the Brooklyn Nets tonight in New York.
Stay tuned to HHS1987 for updates and all your sports news.
© 2015, Eldorado2452. All rights reserved.