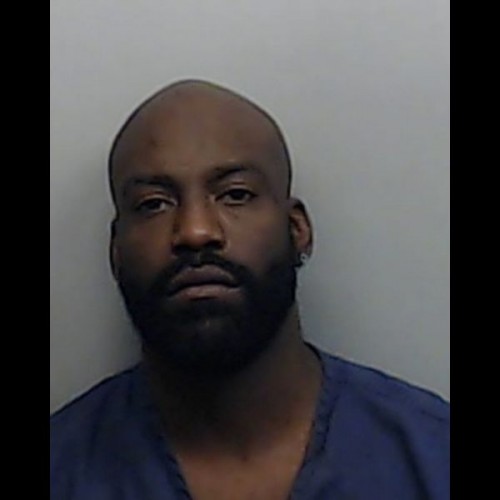 Kyle L. Norman, one fourth of the group Jagged Edge, has been arrested for aggravated assault. The singer allegedly chocked his fiancée as well has taking her keys, breaking her cell phone, and shoving her engagement ring down her throat. His lady is was sent to Atlanta Medical Center with "welts under her eyes, a golf ball-sized knot on her forehead, a cut to her nose and a blood clot in her right eye."
Kyle was arrested after he attempted to run to a nearby street. Read the full incident report below.
Just before 5 a.m., police were called to a residence in the 200 block of Peters Street in reference to "a fight call between an engaged couple," the department said in an email to The Atlanta Journal-Constitution.

The unidentified woman told the officer Norman became irate after an argument about drinking and stated "she was gonna die today," police said.

She told police Norman punched her, choked her with a scarf that she had around her neck, shoved her engagement ring down her throat, took her keys and broke her cell phone.

"She stated that she began to agree with things that he was saying in an attempt to calm him down," the officer wrote. "While doing that he turned around and walked away inside their loft and she ran and grabbed his cell phone and was able to run outside and awake a neighbor who let her inside."

Norman, 38, was not at the residence when police arrived, but the officer saw him running down a sidewalk. When he caught up with him, the officer said Norman turned around and shouted, "I need to go to jail."

He told the officer "he was upset about his dad having cancer and that's the reason he got so mad at his fiancée," according to the email from Atlanta police.

Norman is at the Fulton County Jail on a charge of aggravated assault, Fulton County Sheriff's Office spokeswoman Tracy Flanagan told The AJC in an email.

"There's a bench warrant for criminal trespassing – damage which carries at $1,000 surety bond but he can't leave until he is seen by a judge tomorrow morning at 11 a.m.," she said.

Jagged Edge rose to fame with hits like 'Where the Party At' and 'Let's Get Married.'
© 2015, Julie Aly. All rights reserved.