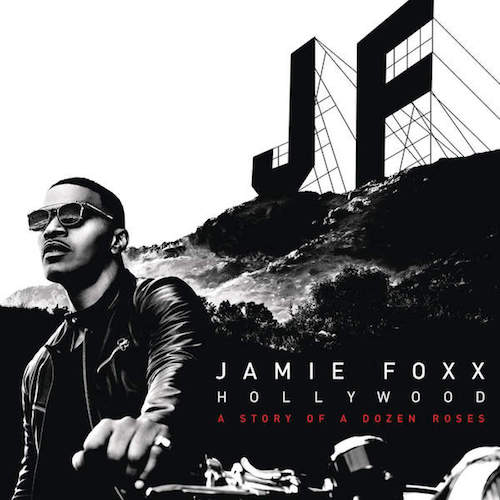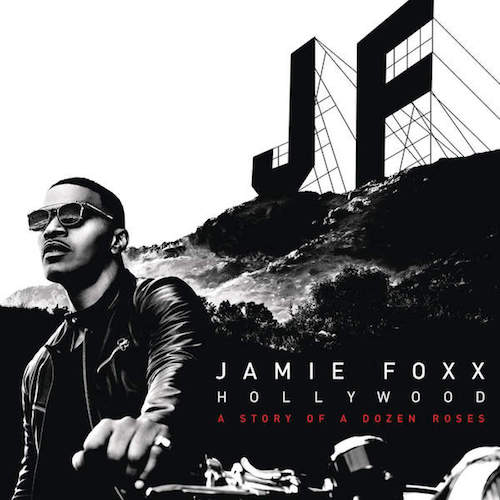 Fresh off the heels of singing the "National Anthem" at the Mayweather-Pacquiao fight, Jamie Foxx reveals the cover art and tracklist for his upcoming album. Hollywood: A Story Of A Dozen Roses will be the singer's first album release in five years. Fabolous, Kid Ink, Pharrell, and Wale have guest appearance on the May 18th release. Chris Brown joined Jamie on Hollywood's single "You Changed Me." See the tracklist below.
1. Dozen Roses, Pt. 1
2. You Changed Me (ft. Chris Brown)
3. Like a Drum (ft. Wale)
4. Another Dose
5. Tease (ft. Pharrell)
6. Baby's In Love (ft. Kid Ink)
7. Text Message
8. Hollywood
9. Vegas Confessions
10. Socialite
11. Dozen Roses, Pt. 2
12. In Love By Now
13. Jumping Out the Window
14. On the Dot (ft. Fabolous)
15. Dozen Roses, Pt. 3
16. Right Now
17. Pretty Thing
18. Ain't My Fault
© 2015, Julie Aly. All rights reserved.