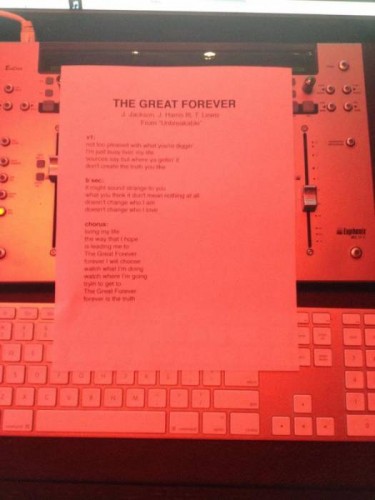 Some may have thought miss Janet Jackson was coming back with a new album called Conversations In A Cafe, but todays tweet confirmed otherwise.
The above seen picture of lyrics to a new song entitled The Great Forever was posted via Twitter with the caption "From My Lips…"
If you have eyes & can read, it clearly says "from Unbreakable," confirming the title of the long-awaited 11th studio LP. Her "Unbreakable" tour kicks off August 31st, but in the meantime, listen below to a snippet of a new track.
© 2015, Niyah Nel. All rights reserved.