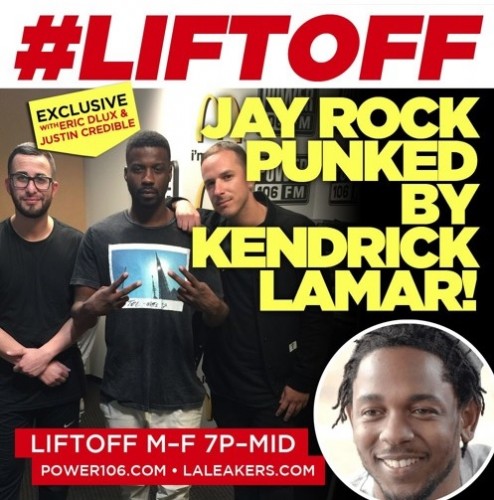 In his recent visit to Power 106, after the release of his "90059" album, Jay Rock got trolled like a mofo, live on air. By who, you might ask? None other than his TDE brother, Kendrick Lamar!
Caller: Can I get the number?
Jay Rock: You tryna get the number on air? Hit me up on Tinder.
Caller: Ooh. You know I like'em dark, tall and handsome.
Listen to the full prank call below.
© 2015, MariaMyraine. All rights reserved.