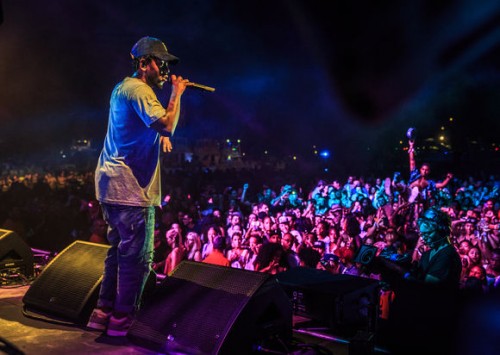 Kendrick Lamar took to his Twitter earlier on Tuesday to tell his fans to meet him somewhere in LA 9pm that evening, for no reason in particular, but he provided precise coordinates for the location.

When 9pm hit, fans were surprised to catch their hometown hero riding through the city giving a live concert of previous and new records. The show was served to be a celebration of his To Pimp A Butterfly album going No. 1 on Billboard. The album sold 355k, & streamed 9.8 million via Spotify, topping Drake's If You're Reading This, It's Too Late. His wins & celebrations are well deserved. Check out a clip caught by a fan below.
© 2015, Niyah Nel. All rights reserved.