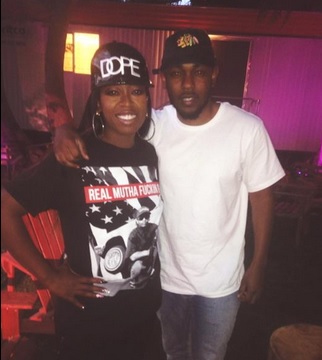 While on the road hip-hop stars Missy Elliott and Kendrick Lamar ran into each other and decided to snap a pic together. I'm not getting my hopes up, but just the though of a collaboration between the two of them would be amazing. For now, we get this picture and hopefully the two see this so they know people want to see something come of this encounter.
Check the pic above, and Missy's tweet below!
signal bad in Canada so I had to post this pic of me & my brother @kendricklamar from my homie cell ❤️him https://t.co/ZkrqUnhb1a

— Missy Elliott (@MissyElliott) July 20, 2015
© 2015, Oktane. All rights reserved.