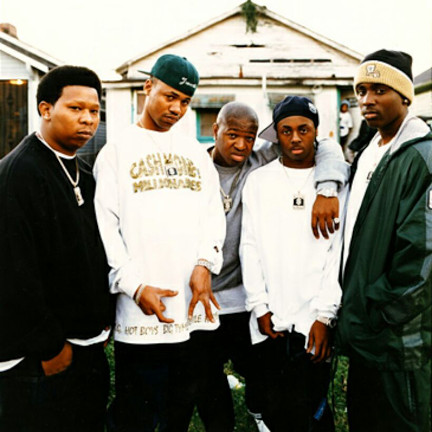 Take notice to the photo above. This is where it all started, but it seems that now, the original Cash Money empire is crumbling. Lil Wayne let it be known a few weeks back that he's suing Birdman & Cash Money Records for $51 Million & to be released from his contract due to their breaching of agreements in releasing Tha Carter V & failure to pay his album advance.
Welp, now fellow Cash Money Records artist, Turk has opened up a lawsuit against the label as well, but not for such a hefty price as Wayne.
TMZ Reports:
It's open season on Cash Money Records — rapper Turk of The Hot Boy$ is joining his homie Lil Wayne … filing a lawsuit against Birdman's label for allegedly cheating him out of millions.

According to the suit, obtained by TMZ, Turk claims Birdman and Cash Money have done some shady accounting and kept the info on his real earnings under wraps … and he wants his money.

Looks like Turk and Weezy had a chat because Turk says the label broke its deal with him — and just like LW … he's demanding a judge hand over rights to all of his music.
Turk is seeking to gain $1.3M for his troubles. See the links provided below to view the official complaint document, civil cover sheet, & summons.
Doc 1-0 Pltf – Complaint 02-05-15
Doc 1-2 Pltf – Civil Cover Sheet 02-05-15
Doc 1-3 Pltf – Summons Cash Money 02-05-15
© 2015, Niyah Nel. All rights reserved.