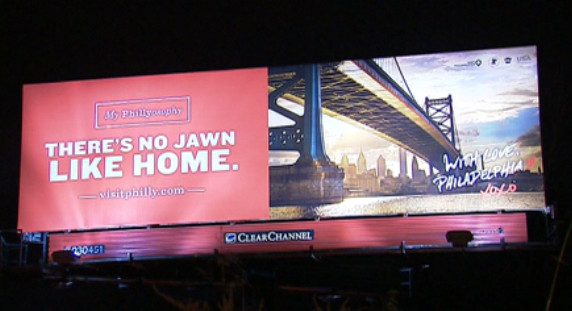 This is pure comedy to me but I guess we can give the city an "A" for effort. In an attempt to reach the younger crowd in the Philly area, city officials have begun a new campaign and this "Jawn" is hilarious.
Although the word "Jawn" is nothing new to natives and residents of the city of brotherly but it appears city officials are just catching on. As most of the world is await warmer weather and the ability to travel, Philadelphia is aiming to bring in visitors and city natives to town with their new "With Love" and one of the first billboards features is one saying "There's No Jawn Like Home".
No, I'm not pulling your leg, this is all real, its just so funny it is hard to believe. Check out the images of Philadelphia's latest "With Love" billboard and tell us what you think.
© 2015, Eldorado2452. All rights reserved.