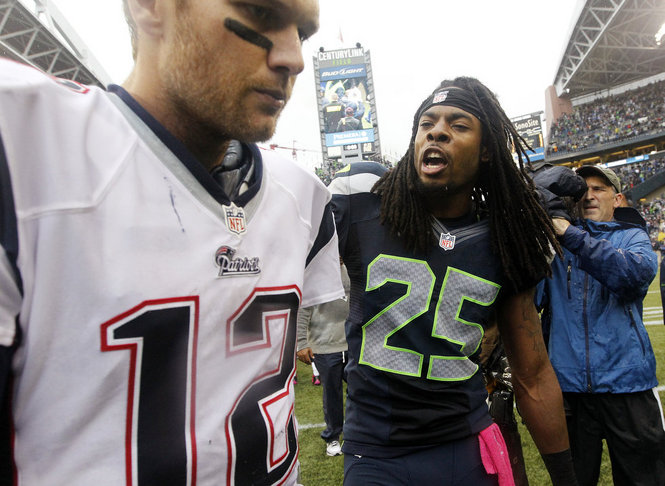 32 teams start the season with one goal, 2 teams still have their goal in sight. It is now official. The Seattle Seahawks will defeat their crown in Super Bowl 49 against the New England Patriots.
Following what was a great 2015 NFL Championship Sunday, the Seahawks defeated the Packers (28-22) while the Patriots destroyed the Colts (45-7). Yeah you read that right, Andrew Luck and the Colts were embarrassed in Foxboro.
Super Bowl 49 will take place on February 1st live from Glendale, AZ as Richard Sherman and the Seattle Seahawks face Tom Brady and New England Patriots. The Patriots lost to the Seahawks 24-23 on Oct. 14, 2012 which was the last time these two teams faced each other. Who do you have walking away with the victory? Let us know below.
© 2015, Eldorado2452. All rights reserved.