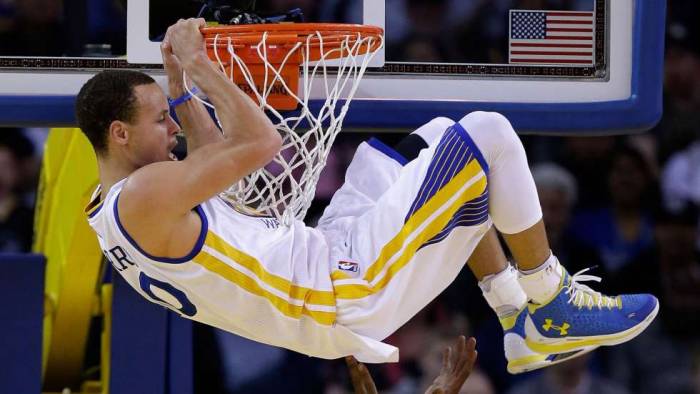 This has been one of the best years the Golden State Warriors have had in team history and it keeps getting better. Following the best year of his young career, Warriors MVP Stephen Curry will be named the 2014-15 NBA MVP. Stephen Curry averaged 24 points, 7.7 assists and 2.04 steals per game this season leading the Warriors to a (67-15) record. Curry's Warriors are currently up (1-0) in the second round of the Western Conference playoffs against the Memphis Grizzles. Curry joins NBA legend Wilt Chamberlain as the only two Warriors to ever win the NBA MVP trophy.
Stephen Curry beat out Houston Rockets guard James Harden to win the 2014-15 NBA MVP award and I can say I called it a few months ago during our interview with Steph Curry. Checkout Steph Curry discussed possibly winning the NBA MVP with HHS1987 below. Congrats to Stephen Curry on winning the 2014-15 NBA MVP award.
© 2015, Eldorado2452. All rights reserved.