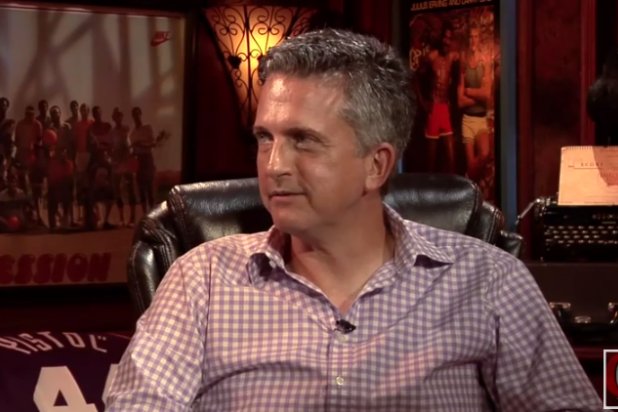 ESPN president John Skipper made a statement earlier today confirming that ESPN wouldn't be renewing sports reporter/ Grantland editor in chief Bill Simmons contact making him the biggest free agent in the sports newsrooms around the world.
According to ESPN, 
"We have been in negotiations and it was clear it was time to move on," Skipper said in a statement released by ESPN.

Simmons' contract expires at the end of September.

Simmons, 45, has been with ESPN since 2001. He started with ESPN.com's Page 2 and later wrote a column for ESPN The Magazine. He also was instrumental in ESPN's 30 for 30 documentary series, which began in 2009.

He also was part of ESPN's television NBA pregame show for three seasons, and has been a fixture on ESPN's SportsCenter and radio programming.

In June 2011, he launched Grantland, a website covering sports and pop culture, where he is the editor-in-chief. The site launched an ambitious podcast network, including Simmons' BS Report, and produced the Grantland Basketball Hour for ESPN TV this season.

During his time at ESPN, Simmons also wrote for "Jimmy Kimmel Live" for 18 months in 2003-04 and wrote two New York Times best-selling books — "Now I Can Die in Peace" and "The Book of Basketball: The NBA According to The Sports Guy."

Skipper said Grantland will continue to publish.

"ESPN's relationship with Bill has been mutually beneficial — he has produced great content for us for many years and ESPN has provided him many new opportunities to spread his wings," Skipper said. "We wish Bill continued success as he plans his next chapter. ESPN remains committed to Grantland and we have a strong team in place."
Who knows what Bill Simmons next move will be but he certainly has options. Simmons is largely respected in the media world and his experience and expertise can be used on many platforms. Stay tuned to HHS1987 for more details and all your sports news.
© 2015, Eldorado2452. All rights reserved.