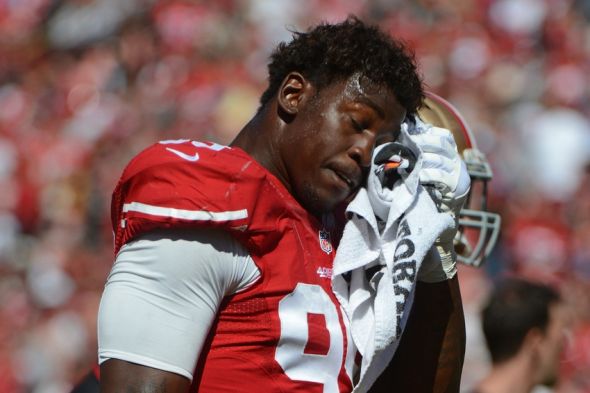 In the words of Florida Evans, "damn,damn,damn". After countless incidents including DUI's and now hit and run charges, the 49ers have released star linebacker Aldon Smith. The team has released statements sadden by the decision as they have tried on multiple occasions to help Aldon Smith's growth on and off the field but today they had to end their relationship.
According to ESPN,
Smith was booked into the Santa Clara County jail and released Friday on $26,000 bond. It was his third arrest on suspicion of drunken driving since entering the league in 2011 as a first-round draft pick out of Missouri.

"This organization has tried very hard to help Aldon fight his issues. Although he is no longer a member of this team, our support and concern for him will continue," the team said in a statement.

49ers coach Jim Tomsula canceled the team's morning practice Friday, saying his players were hurting. Tomsula was emotional himself in talking about Smith's situation.

"It's a sad day," the first-year 49ers coach said at a news conference. "We're not worried about football. This has nothing to do with football. … If one person out there reads this and you're struggling, get help. Go get it. You're worth it. We value every human being. Get the help. You don't have to walk alone. Find it. It's there.

"Although Aldon will not be playing football here, he will be supported. He will not be alone. … We saw a man fighting, working and trying. … Once again, real life, everyone has struggles. They're just in different ways. … From our perspective, from him, we need the things that need to be addressed with 100 percent of everything he has."
Stay tuned to HHS1987 as more details develop.
© 2015, Eldorado2452. All rights reserved.